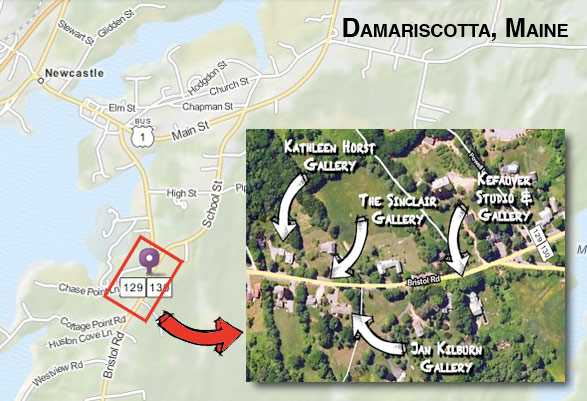 Kefauver Studio & Gallery
: 10-6:30 p.m., Tuesday through Sunday.


The Jan Kilburn Gallery
: 11-6 p.m., Monday through Saturday, by chance or by appointment.


The Sinclair Gallery
: By chance or appointment. Call 508-667-6475.


The Kathleen Horst Studio Gallery
: Afternoons, or by chance or appointment. Call 478-550-8372.

The Bristol Road Galleries are open during all holidays from May through October.
Please contact the artists if you would like to arrange for a private appointment.